After my last review I have been dying to update with a new post on the rest of my favorite makeup. I covered most of my mineral cosmetics, though as you have read I have 3 more orders on the way from Archetype since I am SO impressed! Also, you will notice that I reposted the same Archetype colors because I was able to adjust my camera settings and now the color is close to true without the use of fine tuning on my photo shop program... which means a bit more dimension.
Let me note that my color reviews is for the appearance on my skin tone. There is review and comparison to the listed colors on the site, but these are my take on the colors as shown with pictured swatches. I purposefully include in each photo the color in and out of focus in attempt to show dimension. These are taken on the inside of my arm, but you will notice some differences with texture due to different areas on my arm. Some glitter also drifts in store when made or when sampled, so if you see a few misbehaved specks please work with me :) Also, prices are from site and are only for Eye Shadow, these sites also feature foundation, blush, lip products, and other great cosmetics!
I am also including a coverage with the eyeshadow as I know many women have particular preferences. I personally prefer sheer colors, where as my close friend prefers deep intensity. I have a letter to represent a general idea with each category of coverage.
A
: This is a blendable and easy to build. Works perfect as a sheer highlight, but can easily be applied with a heavy hand.
B
: This color is best sheer. This does not build well and become uneven if heavily applied.
C
: This color is intended for intensity and may be best applied wet. Sheer coverage is near impossible as the color tends to begin uneven.
Fyrinnae Cosmetics


Website
Great customer service and dimensional colors!
Sample Size: $1.50 (Generous 1/4t comes in 3 gram)
Full Size: $5.25 (Heavily packed in 5 gram)

Polar Bear: Great for an intense hightlight for the brow, especially for a bronzed summer look. This color is a sheer gold with a very subtle shimmer pickup of soft peach. You will notice my skin shade as a background to the color, only the top gold is the shadow lightly applied.
A

Selkie Skin: This is a nice color that would work an almost anybody as it has a very versatile appearance. In container this is a soft taupe, but when applied it becomes a a very deep gray based taupe with silver shimmer with tint of light green and peach glitter for dimension.
A
and
C
If lightly applied you will have a nice silver shimmer, but if you get heavy in any area it will have an deep gray taupe background. So if carefully done this is actually beneficial.
But I Like Frogs: Color is intense and not for the faint at heart! This is a rich blue with a heavy cover of green glitter.
A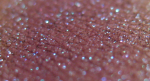 Wicked: Lovely color and not as intense as it seems in jar! Color is a sheer deep but vibrant purple with turquoise glitter.
B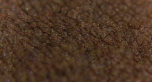 Ultrasuede: Intense matte chocolate brown, almost black. Blends fairly well, and works as a wonderful eyebrow shadow for Brunette to Black.
C

Okapi: This is another fairly dark color, so it would be recommended for those looking for intensity with dimension. Color is a darkened velvet plum with gold and peach glitter.
C

Sluagh: This color makes a gorgeous depth in the crease! A beatiful muted raisin color with gold glitter and peach shimmer.
A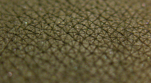 Anaconda: Very deep matte green, almost a muted black. Blends fairly well.
C

Aroma Leigh Cosmetics
Website
Great site to check as they are usually having discount sales!
Sample Size: $1.30 (About 1/16t in bag)
Full Size: $5.75-$8.00 (These come in 5 gram)

Marigold: This is my favorite color as a highlight. Color is a sheer peach wash with a subtle gold and peach shimmer. Works beautifully with almost any other color. My skin color can lightly be seen as a background with this sheer color.
A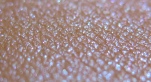 Blue Hue: Very interesting color and definitely for an outgoing lady as a highlight as it kind of reminds me of a cyber look. In jar it is white, but when applied it because a sheer white wash with a vibrant blue shimmer. You will notice my skin as the background to the sheer color.
A

Underworld: Very dimensional color and is another favorite of mine. This is a rich raisin color with a soft pink sheen of shimmer and blue glitter.
A

Rockbottom: This color is closer to a red touched brown so it is very versatile, and it has a touch of copper shimmer.
A

Sabine: As I would incorrectly say, this is from the 'Betty Nor' collection ;P This is a rich velvety chocolate brown with soft gold shimmer and complimentary purple glitter.
C

Earthen Sage: Amazing duo color eye shadow. Base color is a softened terra cotta with an even layer or green shimmer.
A

Holy Grail: This is a very nice neatural for us tame ladies! Background color tends to reach an intensity of deep olive while there is an even layer of subtle gold shimmer. This is actually a mix of
A
and
C
. If lightly applied you will have a nice golden olive shimmer, but if you get heavy in any area it will have an olive background. So if carefully done, as seen in my previous post, this is actually beneficial.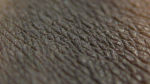 Graphite: A deep matte gray with blue undertones. Unfortunately I want to point out this does not blend well and is not the most flattering, but on a positive note this would make a great pigment to use for death with fx.
C
Archetype Cosmetics


Website
Little slow on shipping, but worth it!
Sample Size: $0.25 (Low price for 1/8t in bag)
Small Size: $3.75 (General amount in 5 gram)
Large Size: $7.00 (Large amount in 10 gram)
XL Canister: $9.75 (To be confirmed)


Poison Pen: This would look amazing paired up with Aroma Leigh's Holy Grail! This has a very subtle olive base with an intense over layer of gold shimmer and glitter.
A

Death's Head: Another great neautral but this time with an extra touch of glitter. Very nice chocolate brown with green and gold glitter.
A

Samhain Eve: This is a very flattering taupe with a muted lavender touch with silver sparkle.
A

Beetlewing: This base is also a taupe but leaning to the blue touched grey side with an intense sparkle in green and silver.
A
SheSpace Cosmetics


Varied selection of colors with lots of glitter
Website
Sample Size: $0.50 (About 1/8t in bag)
Full Size: $4.00 (General amount in 3 gram)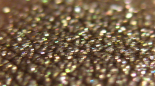 Into the Night: This is a blackened deep olive with intense gold sparkle. For color payoff use heavy base.
A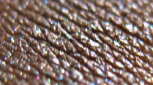 Convicted: A raisin base with a nude shimmer with intense highlights of blue and green glitter with some peach. For color pay off use heavy base.
A