As a small child Jack watched in utter fear as his perfect parents and kid sister are unexpectedly attacked and killed by a monster while on their yearly camping trip. Now Jack is facing anguish and guilt from the traumatizing experience, and has to work with his explosive temper. With this burden in mind, Jack is also trying to balance work as a plumber, a bitch for a girlfriend, and night classes at a local college. Though his life is soon to change. After a class, his professor (Robert Englund) asks if he would be kind enough to take a look at his pipes as he is having some issues with a house he is renovating. Ofcourse, Jack takes a trip by the house that evening. While working on the issue, the pressure from clogged pipes expands to the back yard and an illuminating crack begins to show through the lawn. Soon a dark presence is released and Jack is again faced with his fear of monsters.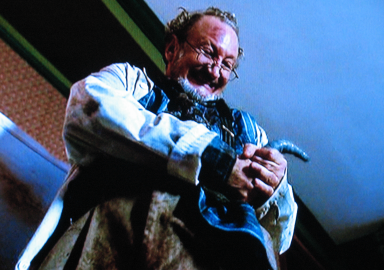 I really liked this movie and will probably even consider getting myself a copy. This was not as monster filled as I worried. For me, monsters usually mean cheese, and I can only handle so much.. so I try and steer clear... but I decided to give it a chance and I am very happy that I did. This was an entertaining plot and well put together in my opinion. A needed refresh from all the remakes currently circulating our theaters. This was a bit weak on realistic gore, as all the gore in the film was green and such to fit the 'monster' category... but it was obviously put together with love by the fx crew so it has just as much respect from me, even if I prefer realism. Also, they gave me perverted screen shots haha.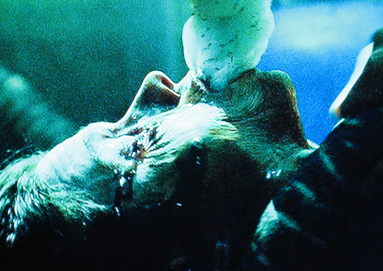 One thing I want to ask though, what in the fuck is wrong with people? I did a quick look over on IMDB and
My Name is Bruce
is almost hitting 10 and this movie is down in the 6 range with an assortment of bad reviews. Are you kidding me? This movie was the only thing that kept me from falling into a vegetable state after watching
My Name is Bruce
. This movie had some fun special effects, and had a very funny script and with well selected actors(except for the supposedly 'hot' chicks). The lead as Jack cracked me up, and Robert Englund was obviously a handful... Seriously..