I spent last night writing out updates for my blog since I have been horribly behind. This fortunately meant smoking my Luxury Light Capri's and having a glass of Pinot Noir while sorting and watching a selection of horror. Haha, I felt like a catty snob from
Dynasty
. Perfect night if you ask me..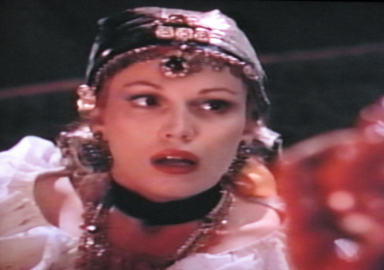 I have been reviewing a few of the
Tales From the Crypt
VHS's I recently scored at a local thrift store. This episode
Seance
is of a con artist couple, Alison and Benny, as they chase a widows fortune by playing her spiritual adviser, hoping to mimic her late husband and convince her to give them her money. While trying to act out the seance, things go horribly wrong...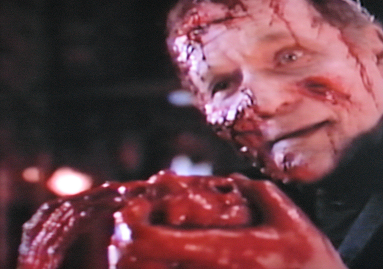 Decent and had a nice turn for the worse, but rather cheesy and overplayed with the one liner ending. Gore was a bit amateur, but still good, especially since this was aired as late night tv. I honestly wouldn't pay for this episode alone, but thankfully the trio it is included on is well worth a few bucks to have in a collection.