Dead Wait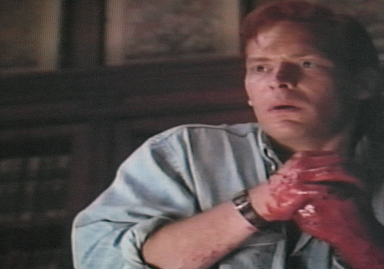 Directed by Tobe Hooper this is the story of Red (I want to point out that only Kimberly makes a good ginger!), who is set to smuggle a rare black pearl being held on a small Jamaican Island. The owner of the pearl is an aging man that owns a plantation, so Red decides to get hired by the man to get closer to his precious piece. After reviewing things, it is decided by Red that he should get to the pearl through the owners unfaithful girlfriend, Catrine. After a night of affair with the mistress, Red wakes determined to get to the pearl, but little does he know that he is not the only one with plans.
Off with the gingers head!
This is not really the kind of movie that would usually interest me, at least plot wise, but surprisingly it kept me fairly involved and I did enjoy the short. The gore was great, and very entertaining.